With the name Heels, Erik Heels was destined to be either a podiatrist or a shoe salesman. He launched Heels.com, now one of the most successful shoe sites in cyberspace.
He also founded Clocktower Law, and was one of the first lawyers on the Internet. He's been on the Internet since 1984, writing about the Internet since 1992, registered his first domain name in 1993, and launched his law firm's website in 1997.
Erik has been on the Internet since 1984 and has extensive experience working in high-tech companies such as Bolt Beranek and Newman (BBN), Cayman Systems, and Verio. He is a trademark and patent lawyer, Boston Red Sox fan, MIT engineer, and musician. He blogs about technology, law, baseball, and rock 'n' roll at ErikJHeels.com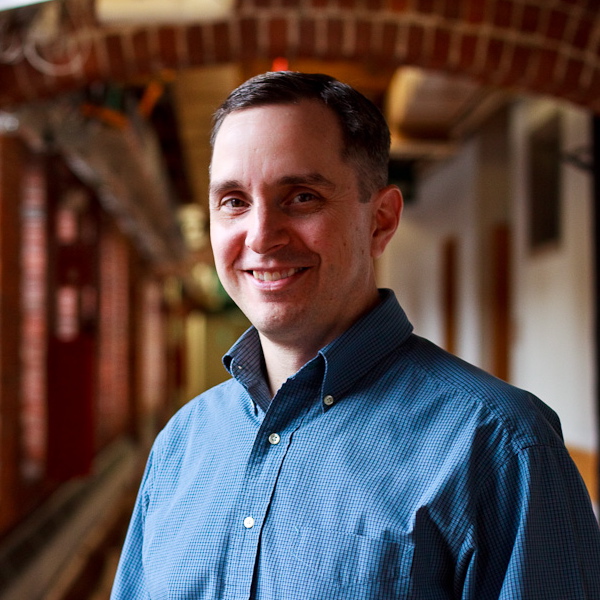 After law school, Erik worked for six years for six Internet companies, including a four-year stint with Verio, which was sold for $6 billion cash in the largest cash deal for an Internet-related company in history. In 2001, he launched Clocktower Law Group, a trademark and patent law firm in the Boston area.
From 2007-2008, he co-founded, launched, and sold the Heels.com shoe store (a high end boutique for women's shoes) with the domain name originally used for his law firm.
In his spare time, Erik enjoys hacking with computers, writing, baseball, and seeking the perfect Hammond B-3 sound on his keyboard. On Erik's desk are pictures of his three children: Sam, Ben, and Sonja. His life adventures include living in Finland, swimming in the Arctic Ocean, pulling 6 Gs and soloing a jet in the Air Force, and traveling to 10 countries and to the 48 contiguous United States.
I had the pleasure to spend time with Erik in the Clocktower building a couple of years ago and he blew me away with his knowledge and stories of others now well-known who started their careers at the same time and places. He is an all-around nice guy.
Check out the new site and be sure to tell him what you think.